Campaign for a brand of innovative & sustainable wood sunglasses

The new sunglasses by MÛ are so flexible that you can bend them in any direction.
So it was easy to conceive a video to make its promotion : we called a few dancers friends and had fun making them jump and spin in several spots of Brussel. Then we matched the movements in stop motion with the glasses, and voilà!
The campaign on crowdfunding platform Indiegogo had to be both fun and serious, because aside from the contortionist fun-factor the glasses are a great quality product, made in France of fully sustainable materials using traditional craftsmanship.
We thus opted for a clean and clear layout to make the page breath, and sprinkled the content with small funny videos and hand-drawn pictos to cheer it up.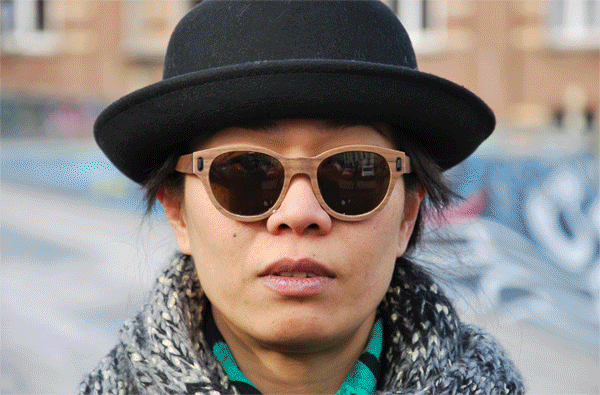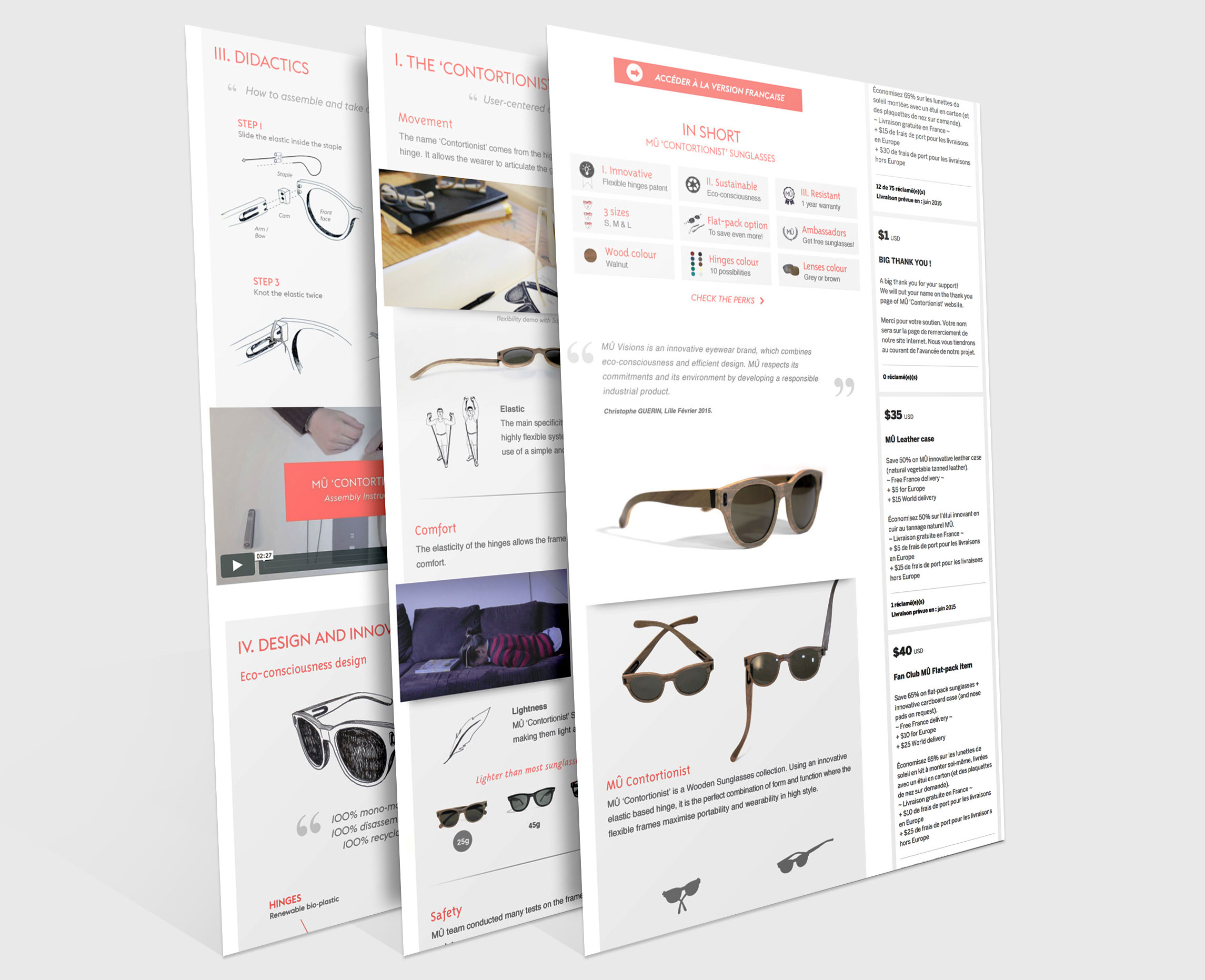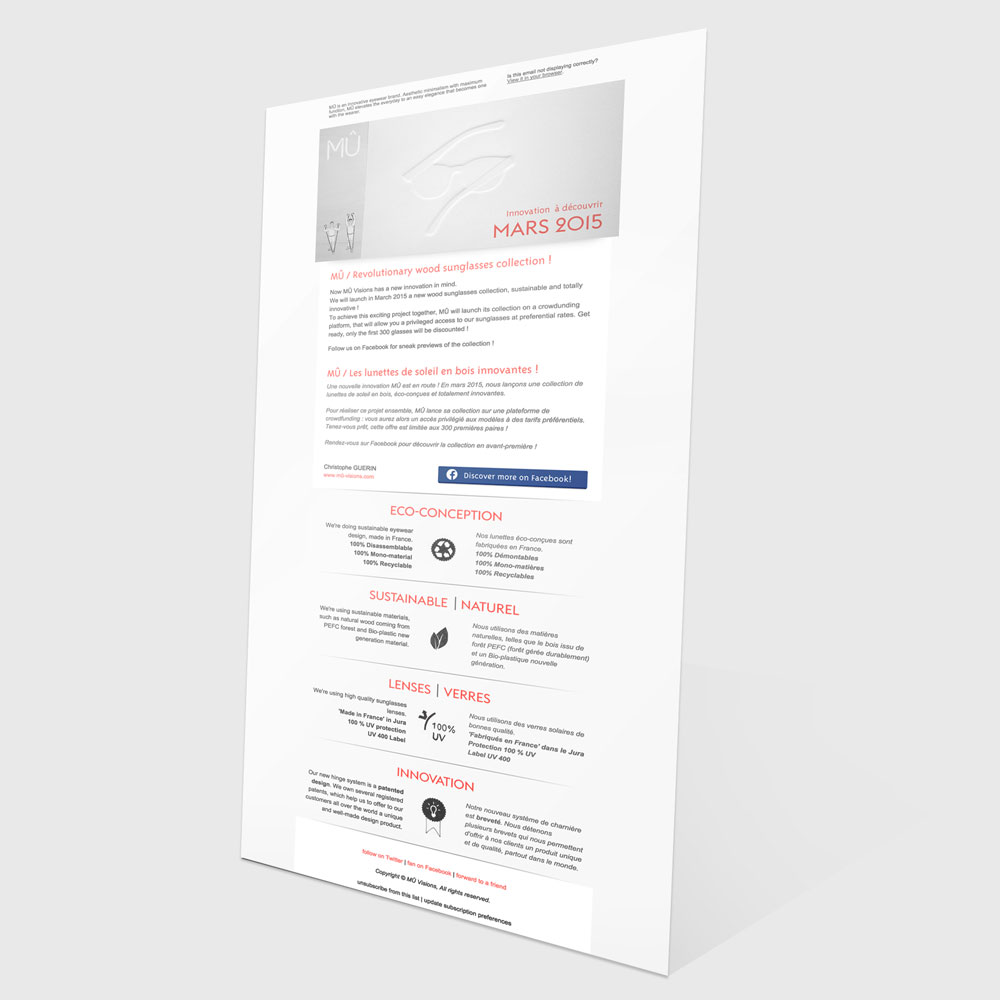 An email teaser was sent prior to the campaign launch, along with several teasing pictures and videos on Facebook and other social medias.